Rick Kaluza
A lifelong San Francisco Bay Area resident with an expansive knowledge of the ever-changing regional real estate market, Rick's expertise and fierce negotiating skills are matched by a personality that puts clients at ease. His extensive background in multiple facets of the business, from residential to commercial sales, leasing, financing, property management and development, enables him to confidently advise clients on a broad range of real estate needs.

Known for his tenacity and diehard dedication, Rick has earned the respect of his colleagues and clients. He has been ranked a Top 10 team in San Francisco for years running and was recruited by the #1 team at Sotheby's globally before going on to become a founding agent at Compass San Francisco.

The only thing that makes him happier than wins for the Giants, Warriors, or 49ers is when he helps a client reach their personal real estate goals. Most of all spending time with his wife Katie, daughter Vivienne, and son Crue.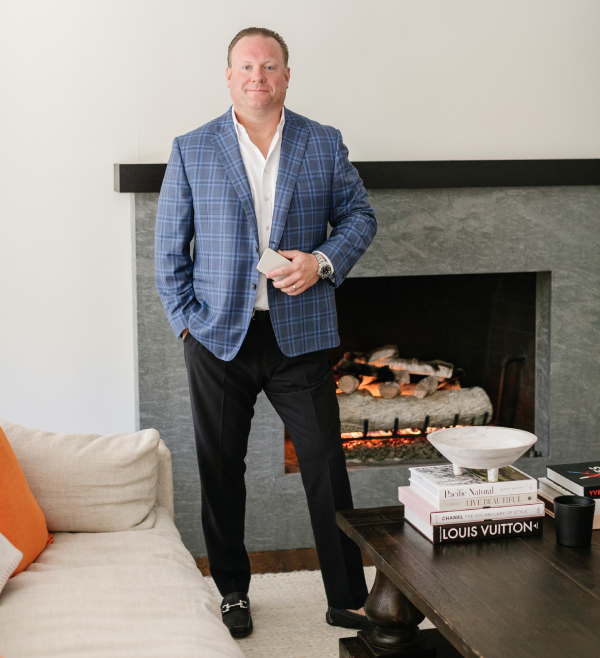 Testimonials
John was very responsive, excellent to work with, and helped us find a house quickly. We moved quickly and no time was wasted. We would highly recommend him to anyone looking to find a house in SF!
My Fiancé and I LOVED working with Rick! He was personable, friendly and easy to work with, but most importantly and was very knowledgeable about the market and terrain. He's from the area, has a ton of industry knowledge and a lot of local connections which was served us very well throughout the search process. I have heard horror stories about trying to find a home in the Bay Area and I truly feel that the searching pain and time-to-buy was moderated and attenuated by having Rick as our agent.... Read More
Three steps on how to sell a home in San Francisco, CA: 1. Onboard with Michelle Pender, Compass Real Estate Agent. 2. Listen and follow her advice. 3. Enjoy. Since I had absolutely no experience in selling a home, I completely relied on Michelle's expertise, and it totally paid off! Michelle made selling my condo in Noe Valley seamless, easy and effortless. She has incredible insight on the San Francisco housing market, superior marketing strategies, and outstanding interpersonal talent. She so... Read More
Butch, you and your team have been terrific throughout the process. Your level of responsiveness has been incredible and we are all very grateful for how this all worked out.
I could not have asked for a better realtor to guide me through purchasing my first home. Rick made sure I knew every aspect about the market, making an offer & closing. I knew he always had my best interest at heart. The home buying process was intimidating at first, but with Rick it could not have gone better. I now live in my dream home all thanks to him!
We worked with John Townsend to sell our home in San Francisco, and we couldn't have been more pleased. We met with a couple of realtors before John, but we knew instantly that he was the one for us. He is very honest and hands on. John was very responsive to our needs and was always available when we needed him to be. John brought a great photographer and videographer to showcase our home. He also brought in a stager to help us highlight the beauty of our home. We received multiple offers and c... Read More
The marketing collateral they created and the open houses they managed brought us a number of interested parties...We would recommend them to anyone who was interested in the services of a highly professional team of realtors.
I am absolutely thrilled with the level of expertise and service I received from Butch, Michelle, Virginia and Vicki. Not being my first time selling, the team blew past my expectations. The process was smooth, and the listing they created was captivating – drawing thousands of people to view the video, daylight and twilight photos, and drone shots of the building and neighborhood. They set plenty of open houses, and Michelle channeled the love for my place with her affable disposition. Within a... Read More
In only six years, they have helped us accomplish two of our biggest lifelong goals - owning a beautiful home in which to raise our growing family and owning an investment property in San Francisco. They are our friends, our realtors, and our trusted business partners.
Thank you for your wonderful guidance and support on the purchase of Susan's new home. Your direction and guidance on this was the key to our success in acquiring this new, interesting, and delightful new home for Susan. I will look forward to a nice dinner with you on my next visit.